Client Reviews
I love receiving feedback from my clients, below is a selection of reviews from recent wedding ceremonies, renewal of vows, commitment ceremonies and baby naming days.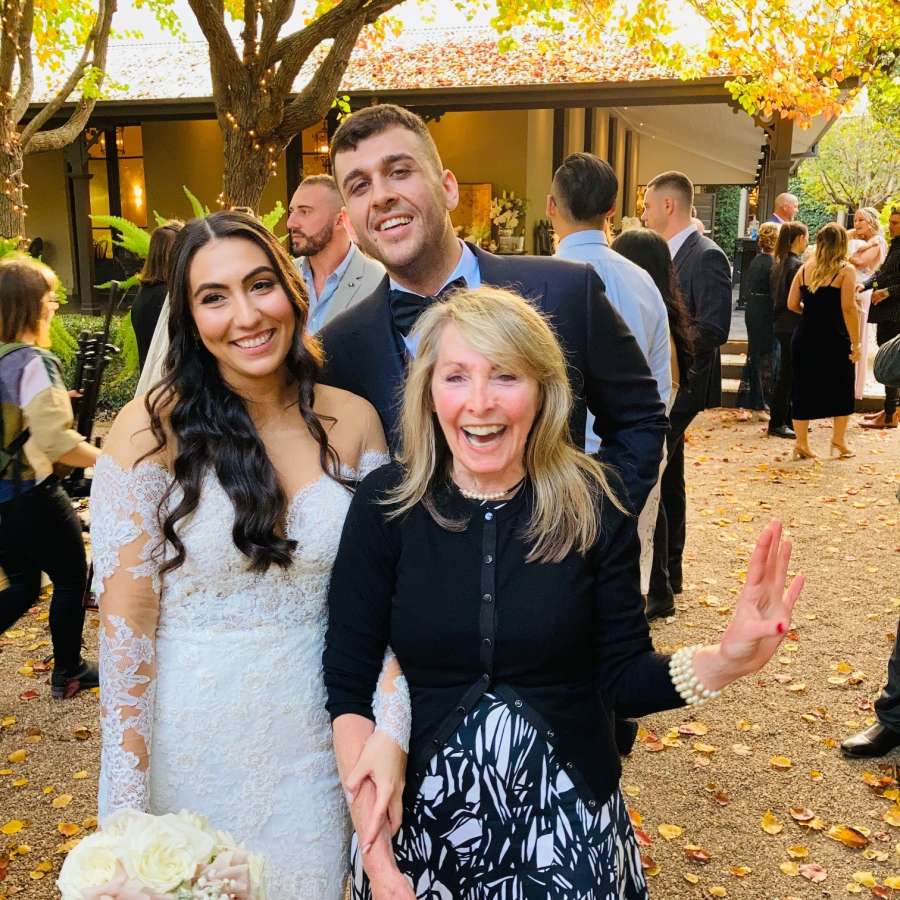 Engin and I just wanted to send you a thank you for being part of our special day. You made what can be a stressful process so easy and we absolutely loved having you as our celebrant.
We'll definitely be recommending you to all of our friends in future!
Can't believe we are finally married 😍
All our love and thank you again,
Tahleya and Engin xx
Thank you both for a totally beautiful wedding! I loved it all xx Janet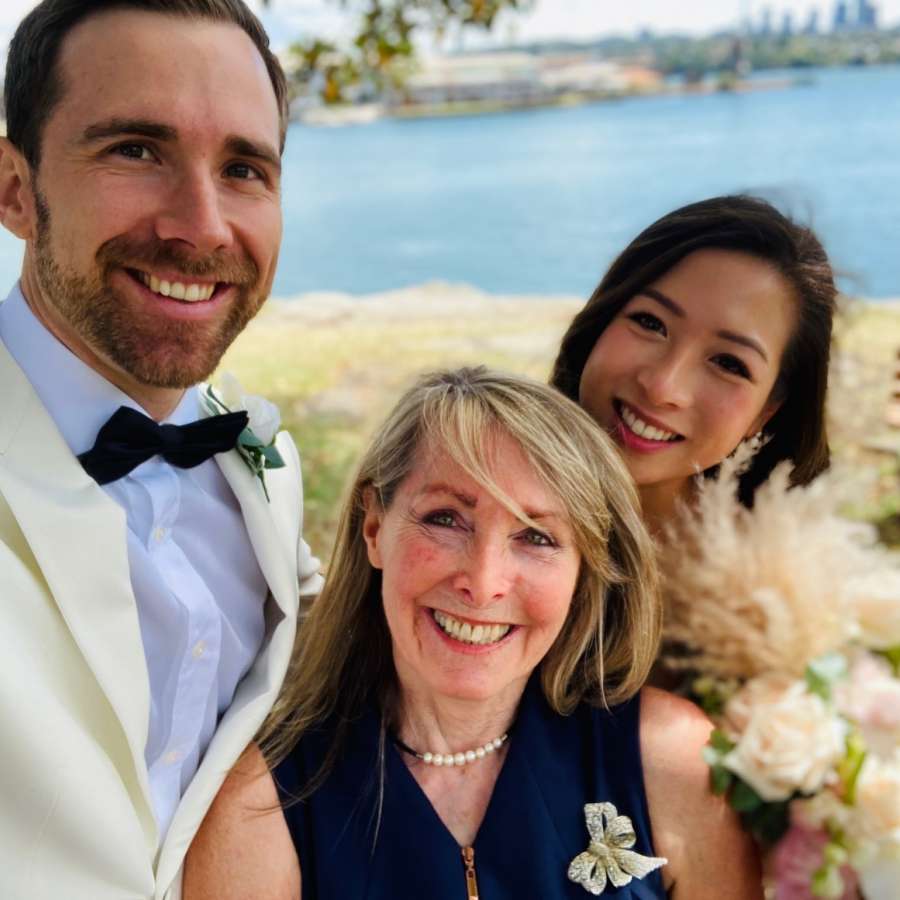 Saturday 12th December 2020
Thank you. Thank you. Thank you. We cannot thank you enough.
Luke's family lives in Coffs Harbour so it's not often that the 8 of us can spend time together - in fact, Saturday was the first time! It was such a special day for both us and for our families and without you, our wedding ceremony on Saturday would not have been the perfect day it was.
From choosing the perfect ceremony location, to writing the most beautiful wedding ceremony material, to preparing the chinese tea ceremony for our parents, to meeting us at odd hours with little notice, to getting to the park extra early to make sure we got that special ceremony spot and even bringing white rose petals - we are beyond grateful for everything you have done for us.
You've been patient, accommodating, attentive, organised and always go above and beyond - we could not imagine a better celebrant. We love the little folder and ceremony print out you made for us and will be keeping it forever with all of our other wedding keepsakes.
Thank you again Janet.
With love,
Louise & Luke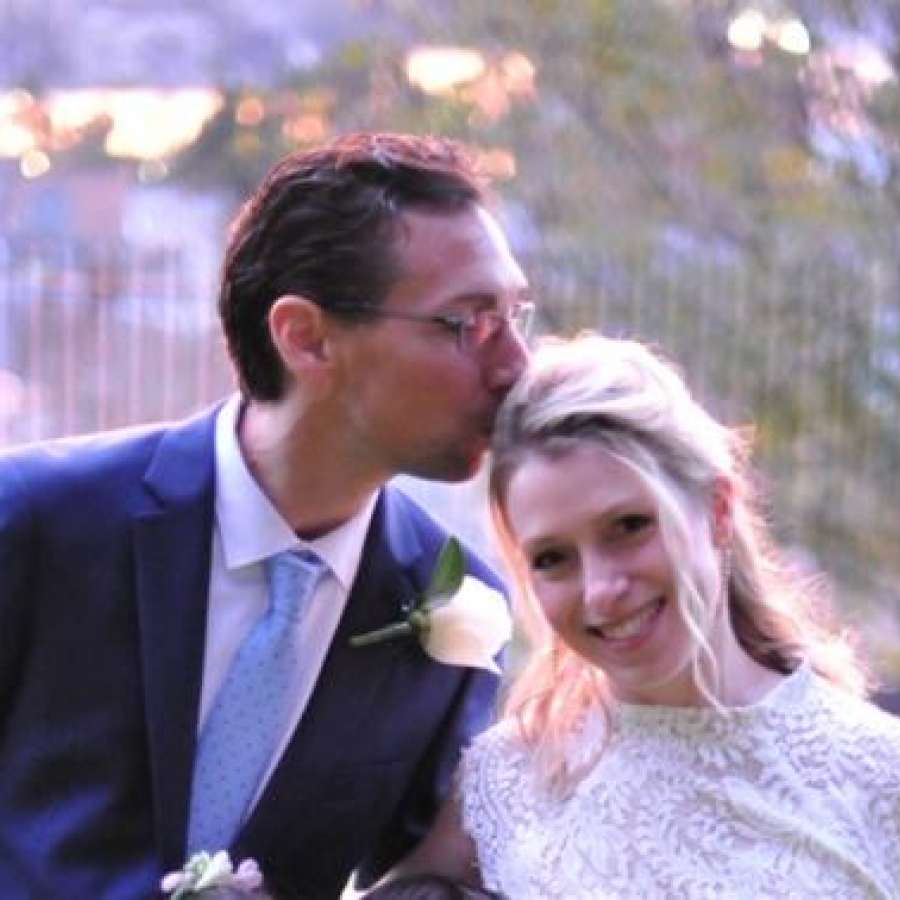 "Janet was absolutely fantastic throughout the whole experience. Our wedding ceremony needed to be postponed due to lockdown, yet that did not dampen Janet's enthusiasm. We had a beautiful and intimate ceremony and we enjoyed every second of it. "
Christine & Jamie ~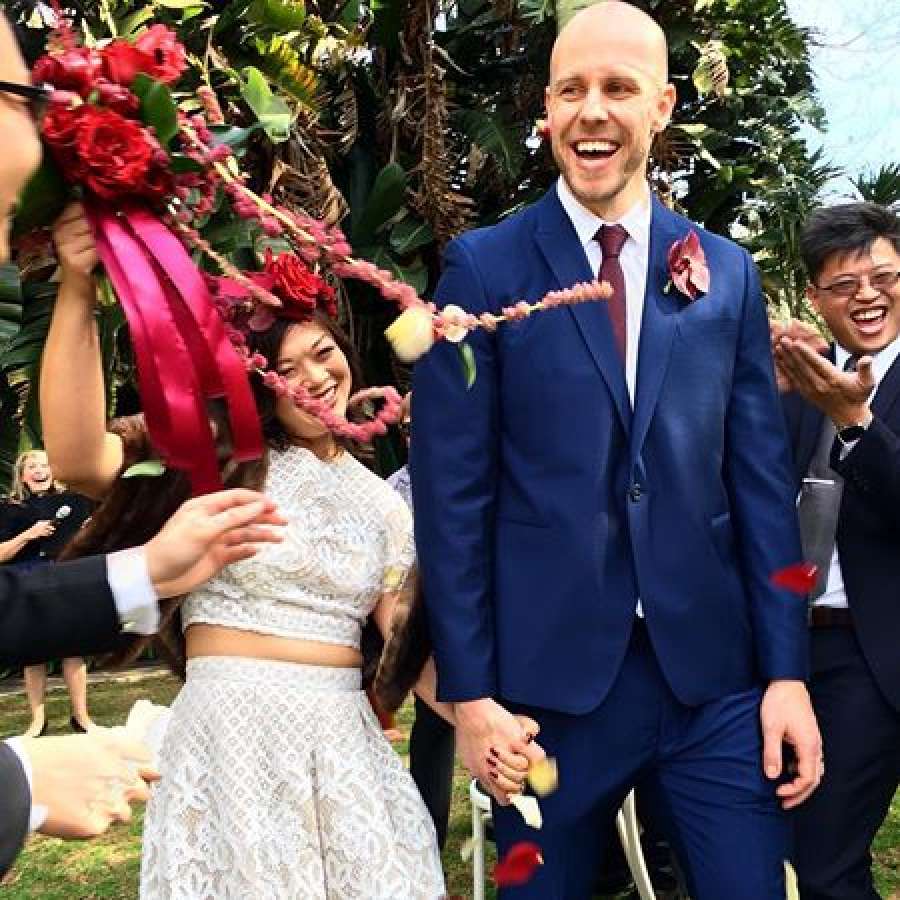 Janet was the first and only celebrant we met with and she was amazing from the get go. We were looking for someone professional but not stuffy. Janet was far from that, her warm, welcoming and cheeky personality was the perfect fit for us. She clearly loves what she does and shows that through her enthusiasm to take us through the whole process making it a breeze. Could not recommend her highly enough, even the little details of emailing us the night before to make sure we were doing okay and the beautifully printed copy of our wedding ceremony afterwards. Janet has thought of it all!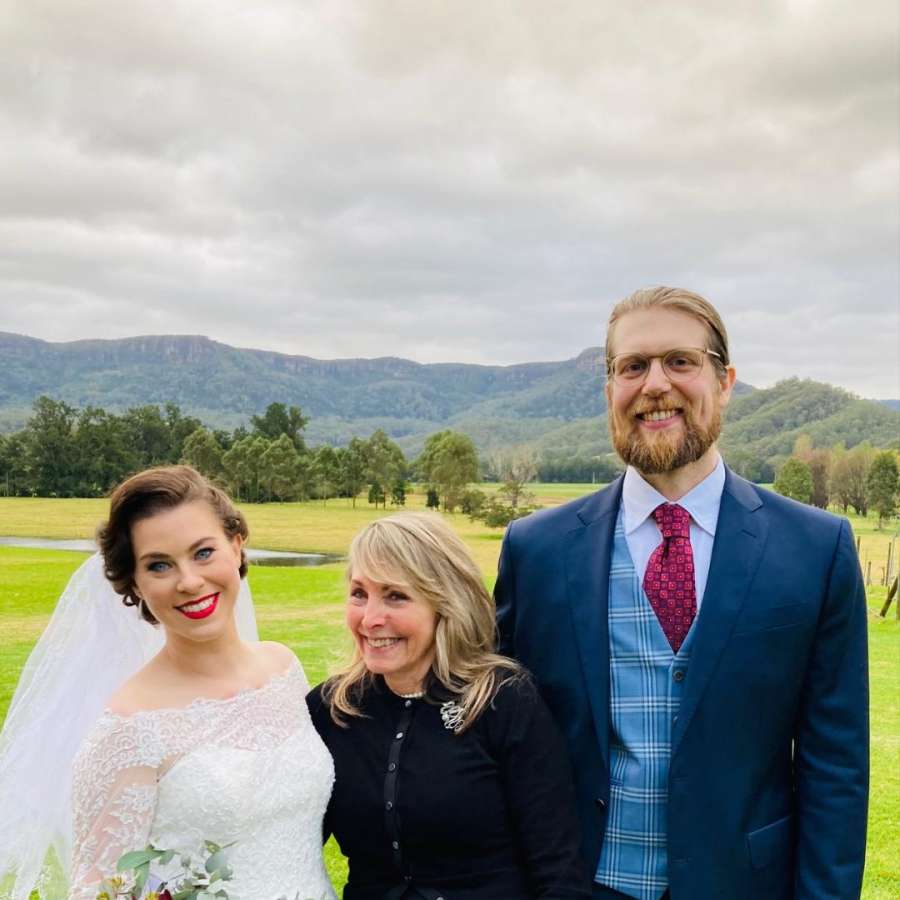 "Janet's warm countenance, kindness and professional manner made the planning, and ceremony of our wedding personable, memorable and perfect. She made both ourselves and our guests feel comfortable. She helped us to create a happy, fun and warm environment to tie-the-knot in. Thoroughly recommend Janet! "
Matt & Jess
Wedding Date : 19 Jun, 2021 |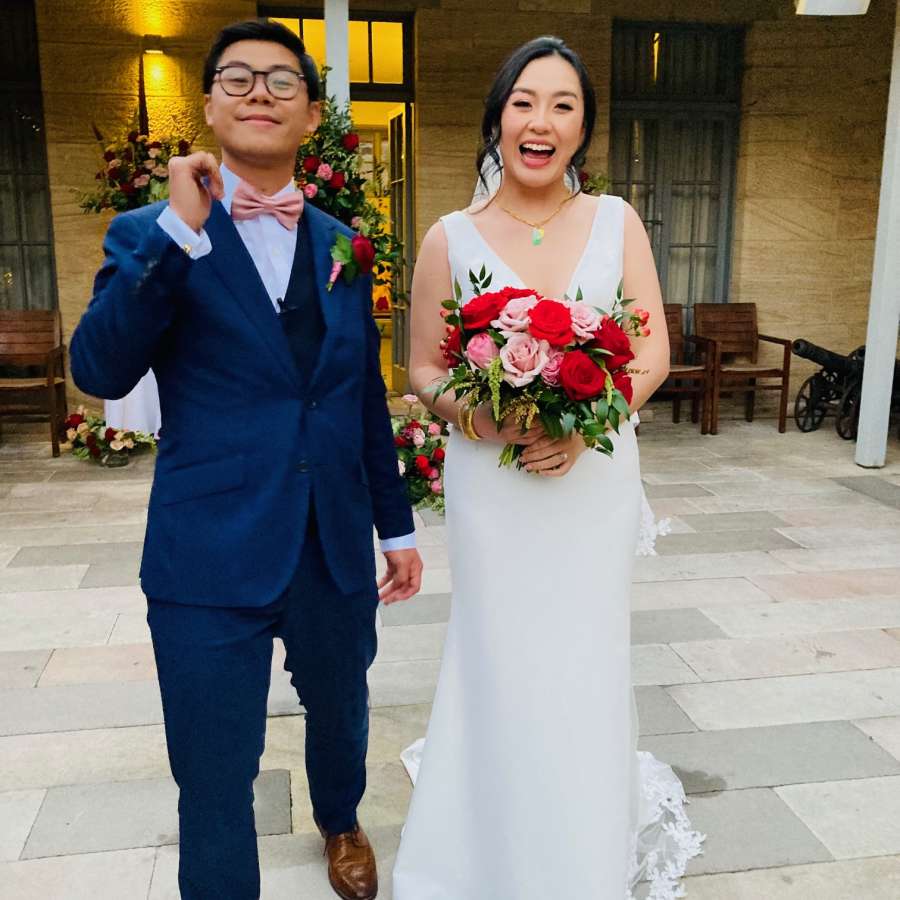 "We highly recommend Janet as the wedding celebrant. She is lovely, easy to work with and very positive. She patiently explains the end to end process to us and was really helpful when things went a bit pear shape (going into lockdown!). She was fun to work with throughout the process our wedding and made us all feel relaxed on the day of the wedding." ~
Marlena & Kenneth
Wedding Date : 26 Jun, 2021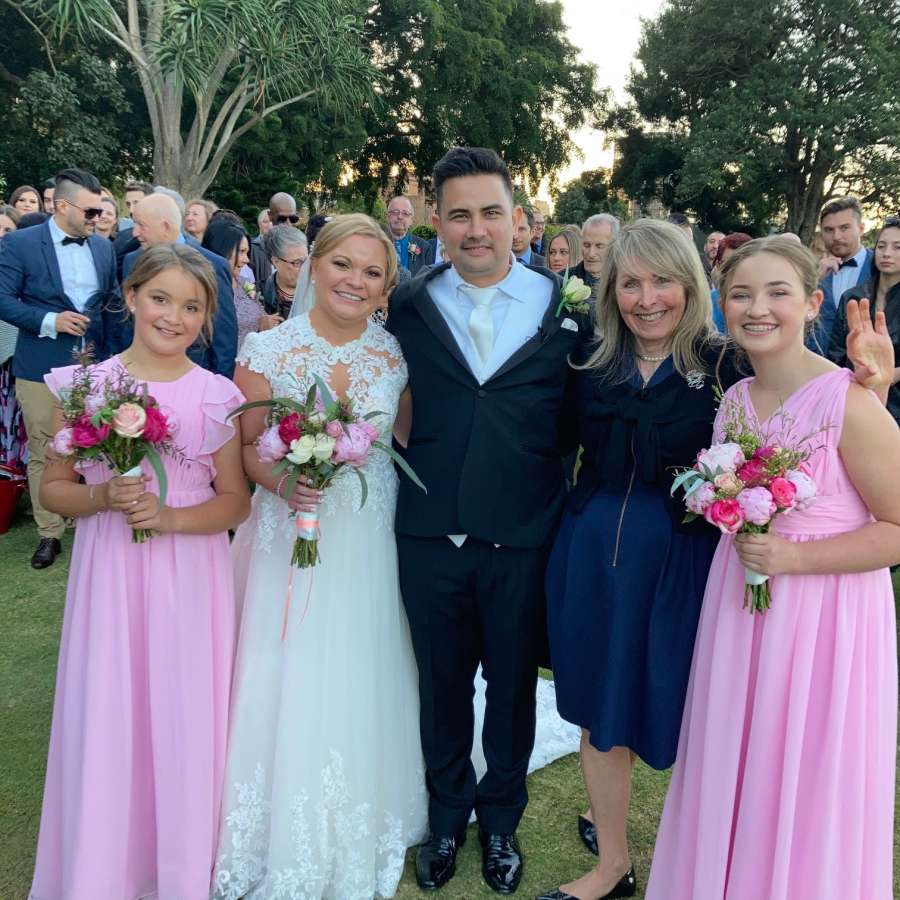 "From our initial meeting it seemed like Janet was an old friend! Each meeting involved lots of laughs and stories, even when meeting in the pouring rain outside a closed cafe! Janet helped us relax when organising our ceremony and we were able to add some really special moments making it truly ours. On our wedding day, Janet eased our guests and the groom's nerves when I was 25 minutes late and ensured we enjoyed every moment of our ceremony. We highly recommend Janet to be a part of your special day. "
Nicole & Michael
Wedding Date : 22 May, 2021 |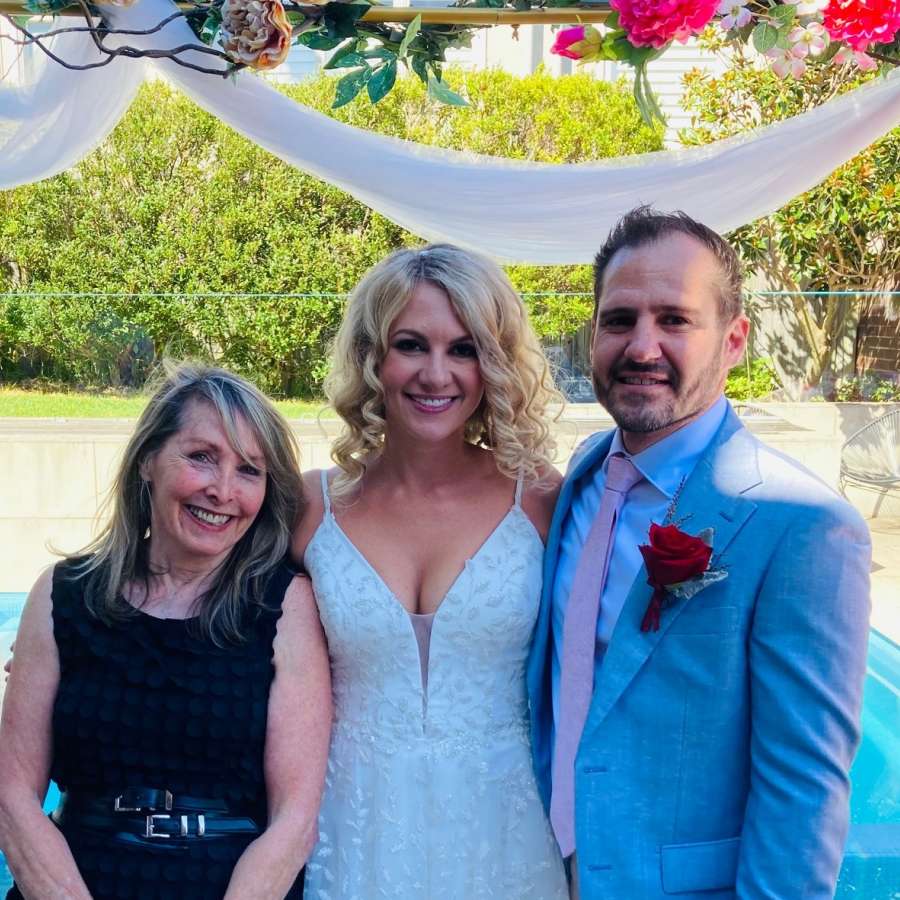 We had the best experience on our wedding day thanks to Janet! She made us feel excited and relaxed all at the same time and made everything easy (in the lead up to the wedding and on the day). The joy, happiness but also sense of calm that she brought to our ceremony was truly a dream and we got many comments that ours was the best ceremony that our guests had been to. Thank you, Janet for making our day so special and memorable!
Thank you so much Georgia & Will ~ It was an awesome day!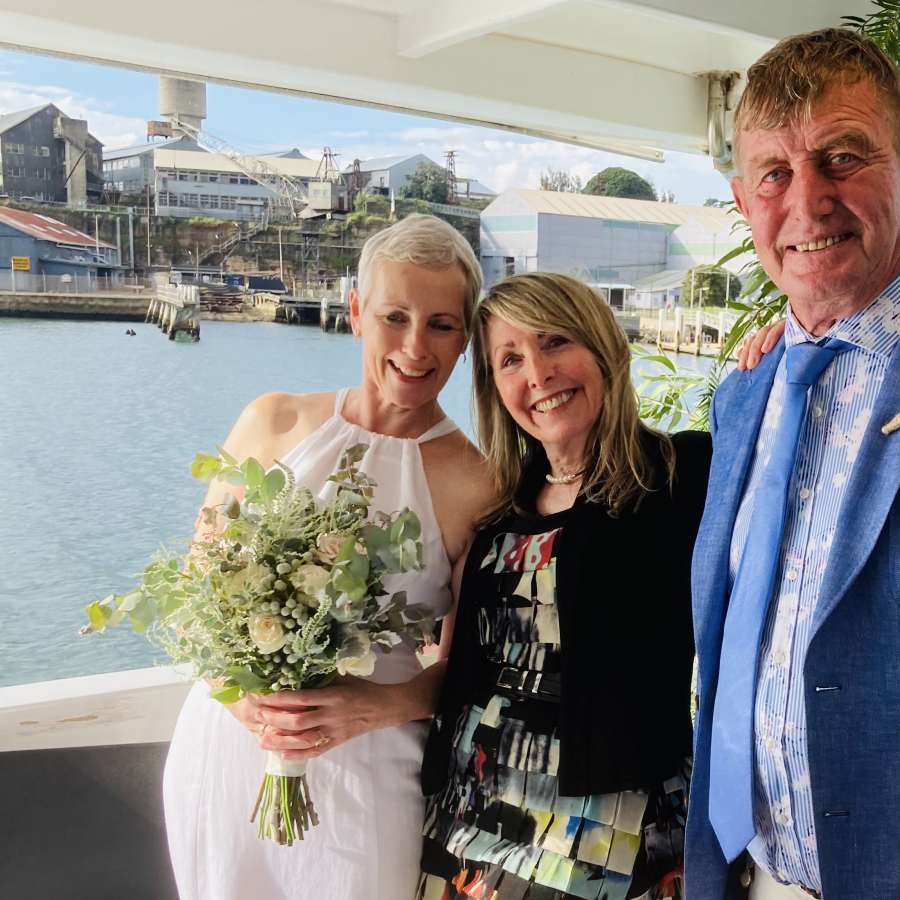 Hi Janet ~ Janet was recommended to us and we can see why. She is super friendly, very organised and was the calming presence we needed. Janet made the whole planning process so easy and was so reassuring - on the day there weren't any wedding day nerves, just pure happiness and enjoyment. A real professional, she ensured our ceremony ran like clockwork and was brilliant at including our guests in the proceedings. Janet was dressed beautifully and fitted in perfectly. Highly recommended " We had such a wonderful wedding day and must thank you for making us feel at ease!
Mandy & Peter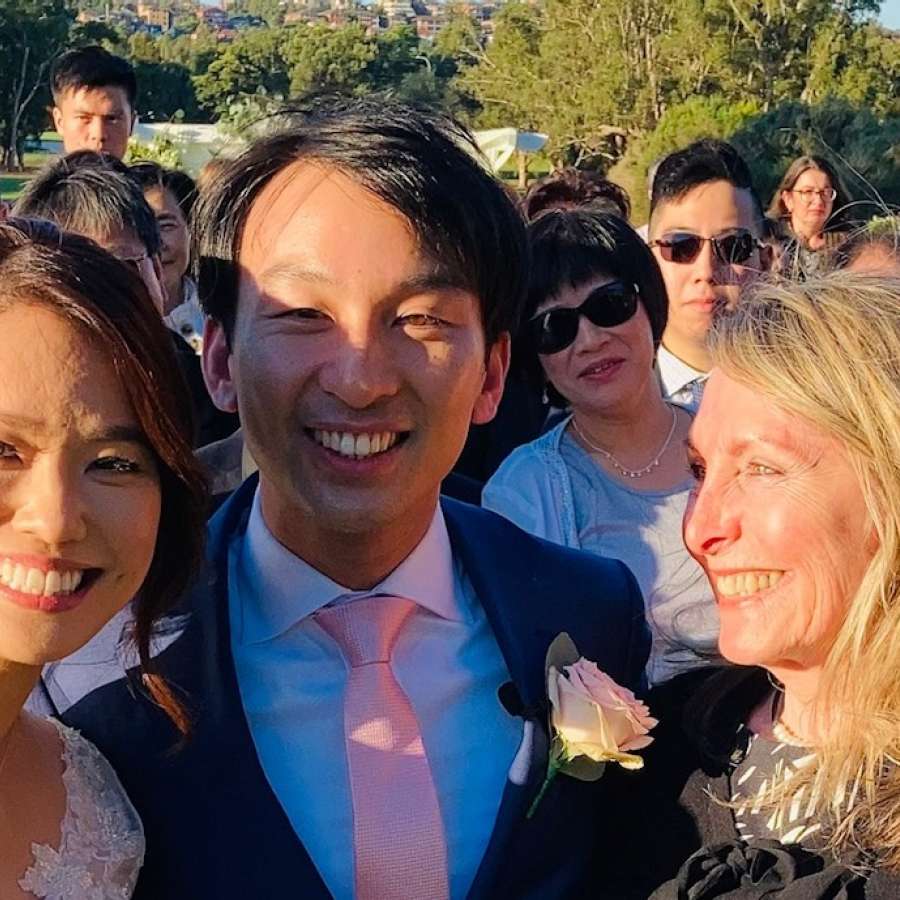 "Janet is kind, reassuring and confident. She led us with expertise and made us feel so comfortable. Thank you for guiding us and helping us create our own unique ceremony. "
Wedding Date : 10 Apr, 2021 | Category: Marriage Celebrant
Thank you so much Lindy & Ben ~ I truly enjoyed every moment and loved your flower girls too!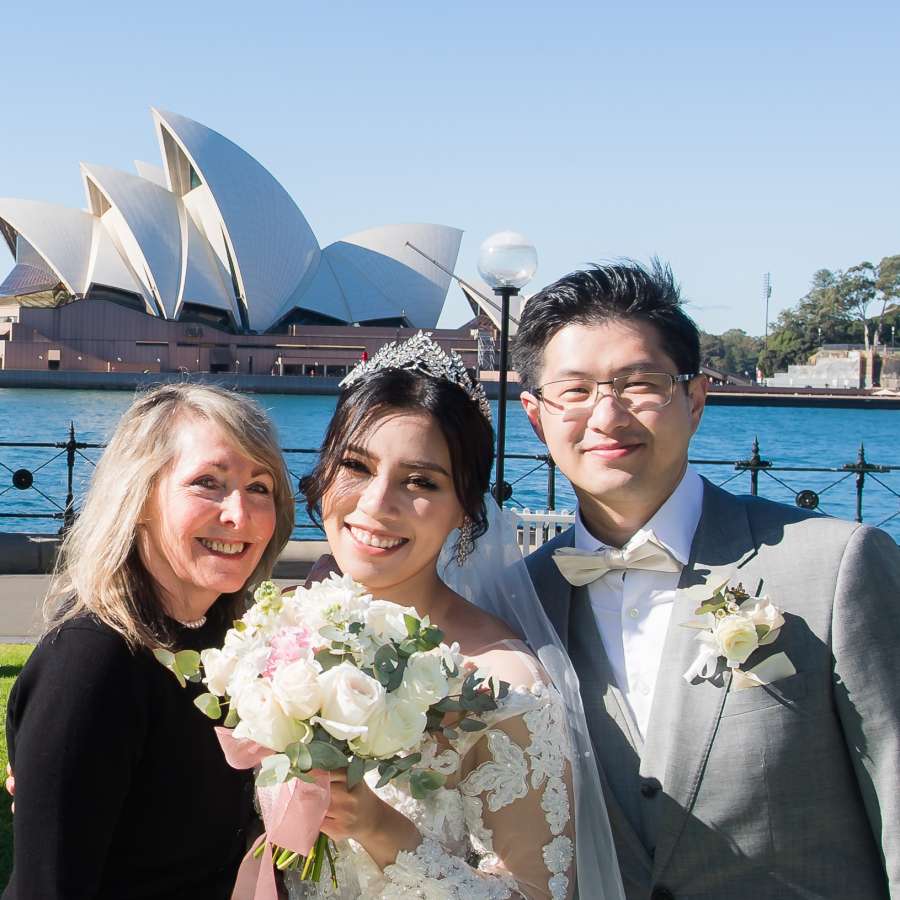 "Janet is a truly wonderful Marriage Celebrant and made our big day special. Janet is fun, caring, kind and obviously really cares about creating an amazing experience for her clients. That is why she is the top celebrant in NSW. Huge shout out to you, Janet!"
Stephen & Faye
Wedding Date: 26 May 2021
Location: Hickson Road Reserve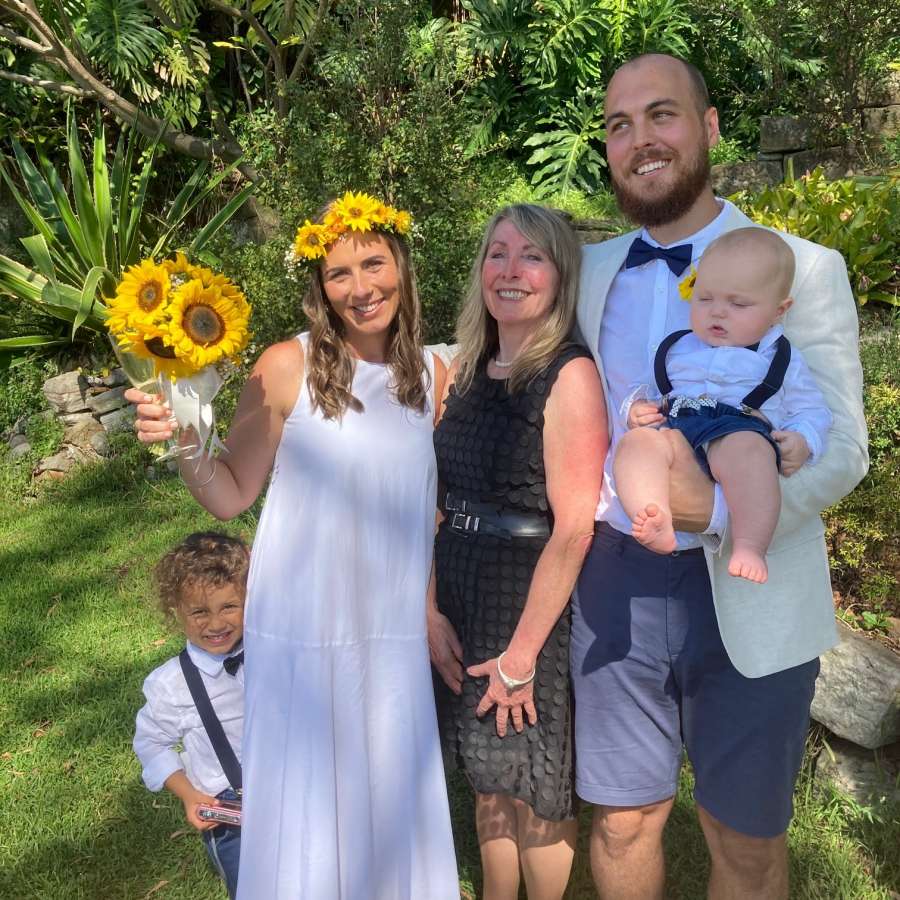 4 Dec 2020
Janet is amazing. Her brilliant sense of humour really takes the stress and nerves away as she gets you to focus on just enjoying yourself, your partner and the day. She made all of our guests feel part of the ceremony, kept them engaged and made sure everything ran smoothly. I strongly recommend Janet to anybody wanting a friendly and cheerful celebrant.
Anoushka & James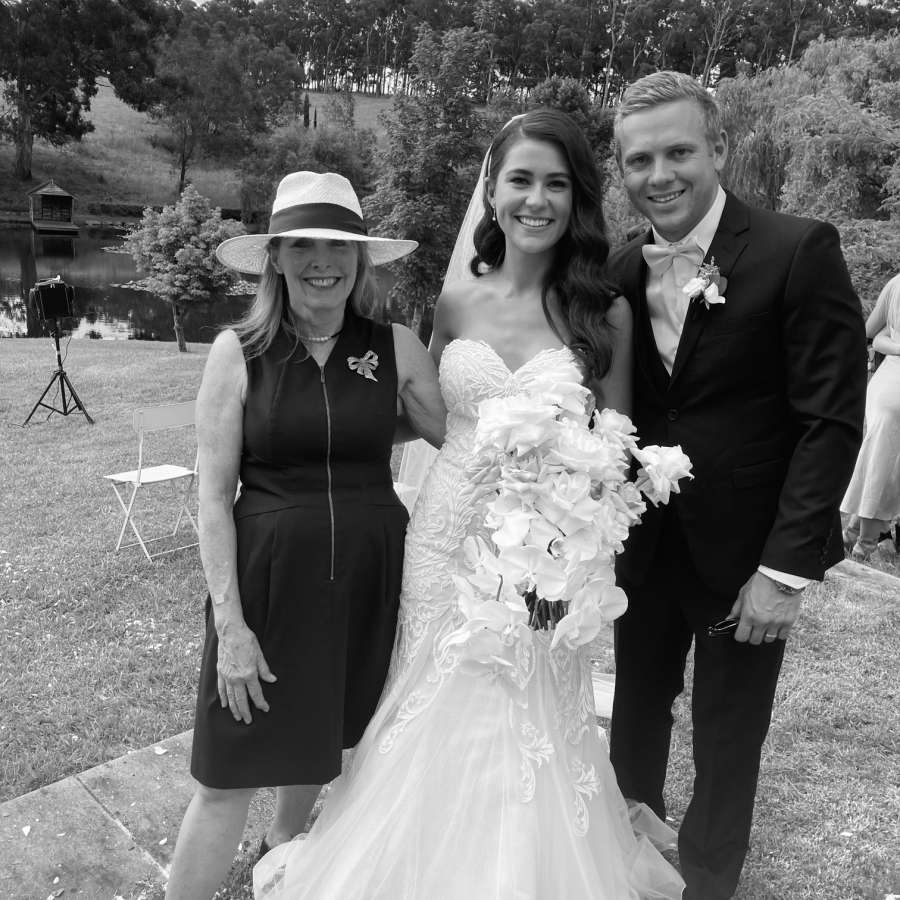 Janet, Thanks so much!
We were absolutely over the moon and you made it extra special for us.
You also calmed both of our nerves in the lead up to and on the day - very thankful!
All the best,
Giarne & James xx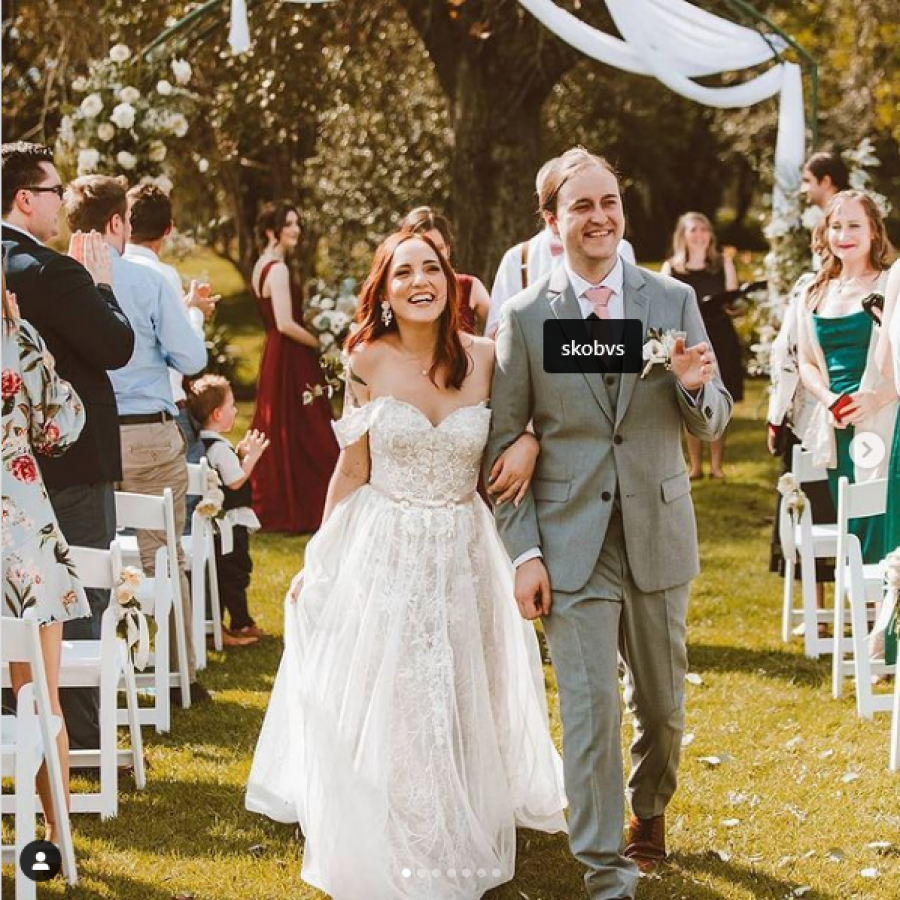 "I will forever remember this perfect day!"
Sophie & Kyle
March 2021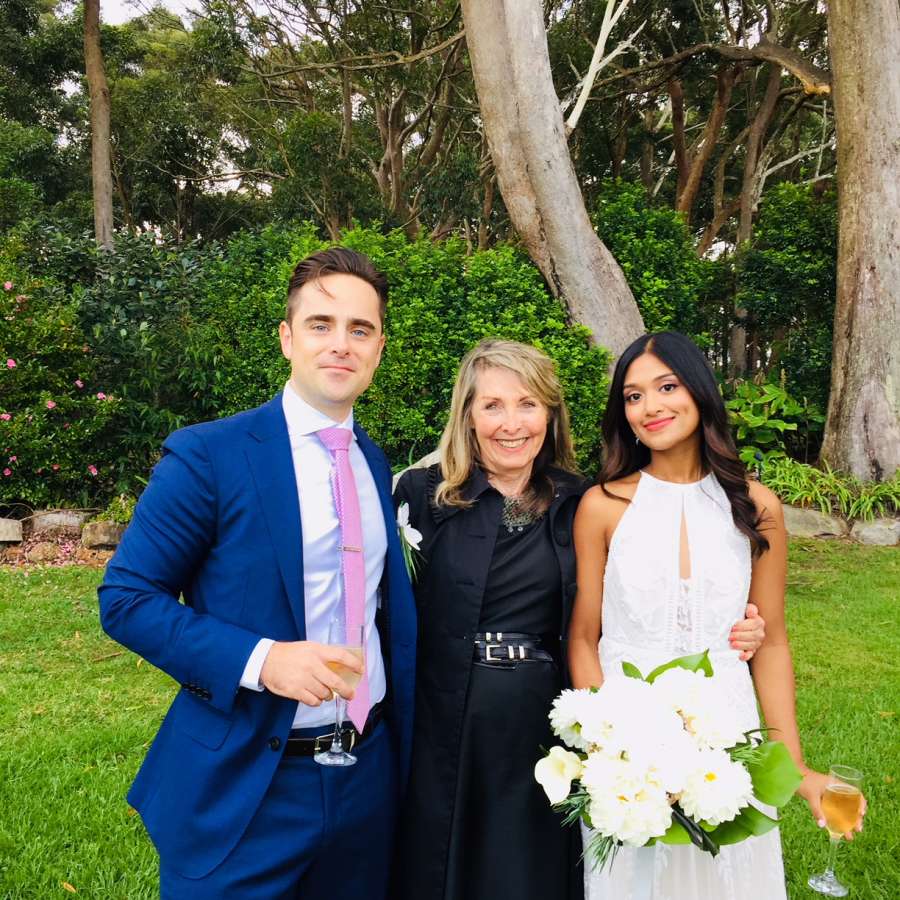 'My husband and I got married in 2019. It was really important to us to find a celebrant who was kind, positive and was able to tell our story. Janet was so much more and exceeded any and all expectations we had. We can't thank her enough!
She radiated love, positivity, lightness and happiness - everything we wanted for that day.
Leading up to the wedding, she met with us frequently. She was super flexible with our working schedules. She guided us fully throughout this process and gave us all the tools and templates we needed as we had no idea where to begin. She was excellent with our legal papers as well and explaining the whole process to us.
Janet is extremely professional, warm supportive and would always make us laugh. Our ceremony was so smooth on the day of it, as was the whole process. I could not recommend Janet more!'
Indra & Bernie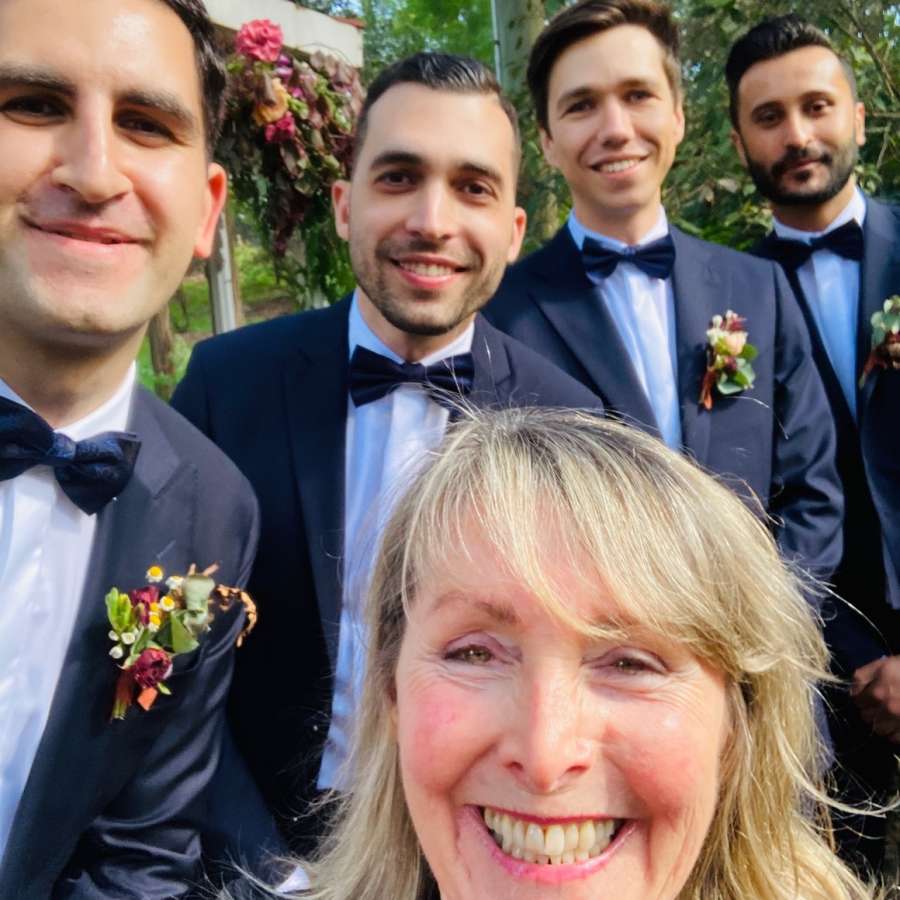 Saturday 7th November 2020
We had Janet as our celebrant for our wedding and we couldn't have been happier. She was responsive, friendly, and funny, which made her a delight to work with. She was very also very helpful in organising the ceremony and was full of good suggestions (without ever being pushy). On the actual day, she came in early and helped us boys prepare for the ceremony and to relax. Being very experienced, the ceremony went off without a hitch, and her charm just made it magical. We were very lucky to have her as a celebrant and would highly recommend her to others.
Rakan & Sharon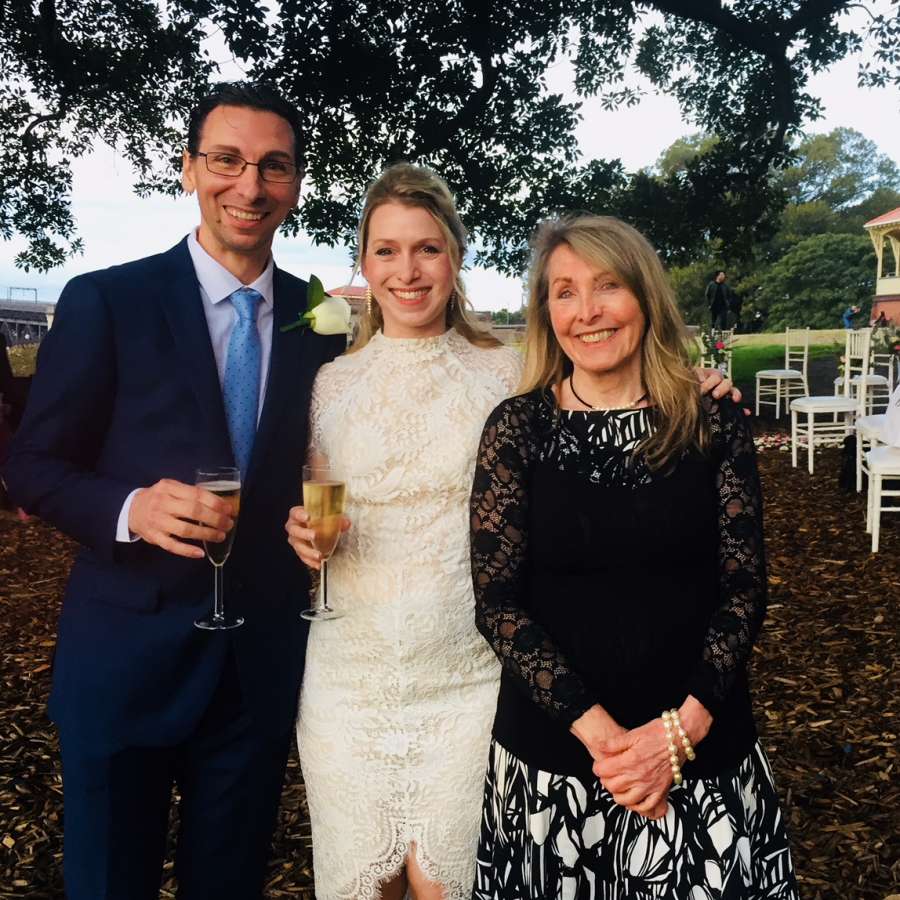 Thank you so much for the wonderful ceremony yesterday. You made it so enjoyable and relaxed and everyone is left with many beautiful memories.
We wish you all the best.
Love Jamie and Christine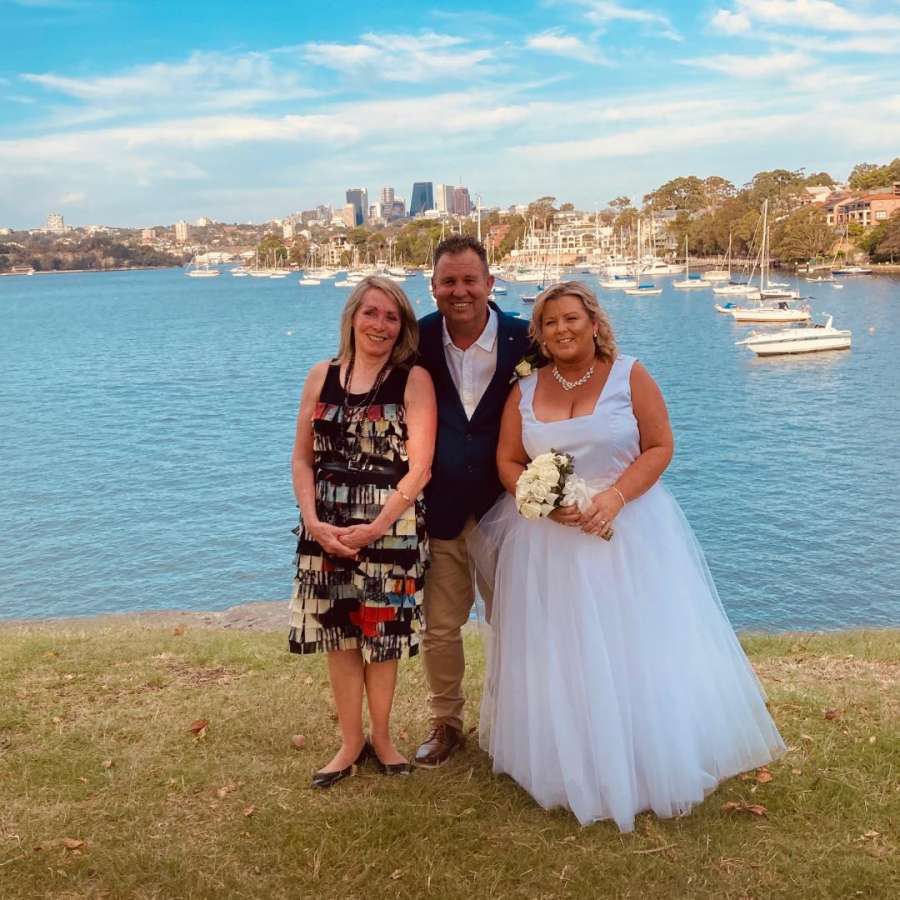 Saturday 28th November 2020
Troy and I couldn't be happier! Thank you so so much for making our day even more special than we even imagined it would be. We left the ceremony all in your hands pretty much and all we asked was something simple and you went above and beyond to make sure our day was perfect. Even the location which as soon as you showed it to us we fell in love with it. I especially loved your little cool off spray lol it was fabulous! I will send you some photos as soon as we get them from the photographer.
Talk again soon
Have a very merry Christmas with your family and all the best for the new year xo
Troy and Lisa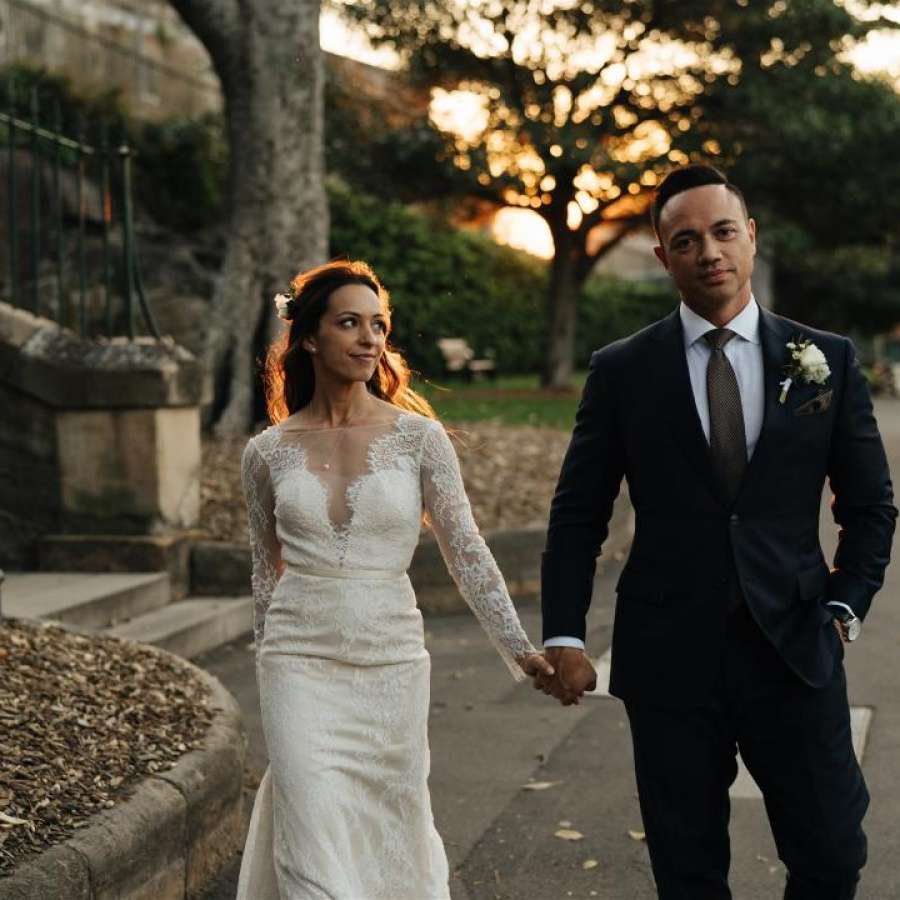 Hi Janet,
Arthur and I would like to Thank You for making our big day so memorable! Everything went perfectly and we had an amazing day!
Everyone thought the ceremony was wonderful, personal and touching. We received so many compliments — and it wouldn't have been possible without your help and your friendly attitude. You have made the entire process so easy for us, and we really appreciate it.
Beata & Arthur Tobin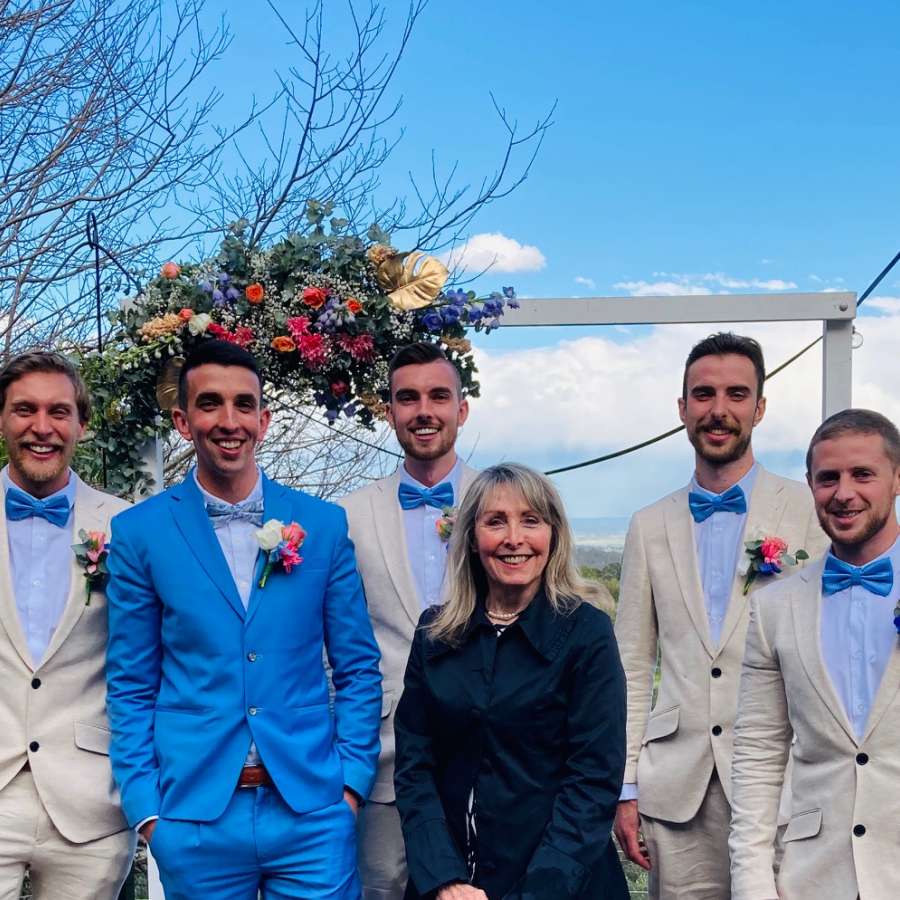 Friday 25th September 2020
"Janet was amazing from start to finish! She quickly made my wife and I feel relaxed and had our guests laughing & smiling throughout our ceremony 10/10 would recommend!!"
Emily & Alex